Do you really believe this NONSENSE of getting older?
…the nonsense in which, according to the media, politics and the so-called "health authorities", we are becoming more and more frail, ill and sick, in need of help, in need of care? Are we dependent on round-the-clock care?
The best thing to do is to create a handicapped-accessible facility in your house, in your apartment, at the age of 30, with a step-free shower and stair lift and, best of all, an extra room for the 24-hour nursing assistant who will then wipe your bottom, feed you and put you to bed three times a day.
Do you really think it has to be like that? Or do you take responsibility for your LIFE NOW and keep yourself as fit as possible – mentally, spiritually and physically.
Our attitude, our thoughts are so incredibly powerful – and ALWAYS! No matter what you think – positive or negative – it will show up in your life.
Admittedly, there are strokes of fate, accidents, illnesses, the meaning of which is not apparent to us.
And yet, it is precisely such "fate-haunted people" who show us how it could sometimes go … who, despite the most serious crises, get up again and again, say YES to LIFE and shine encouragingly into the world.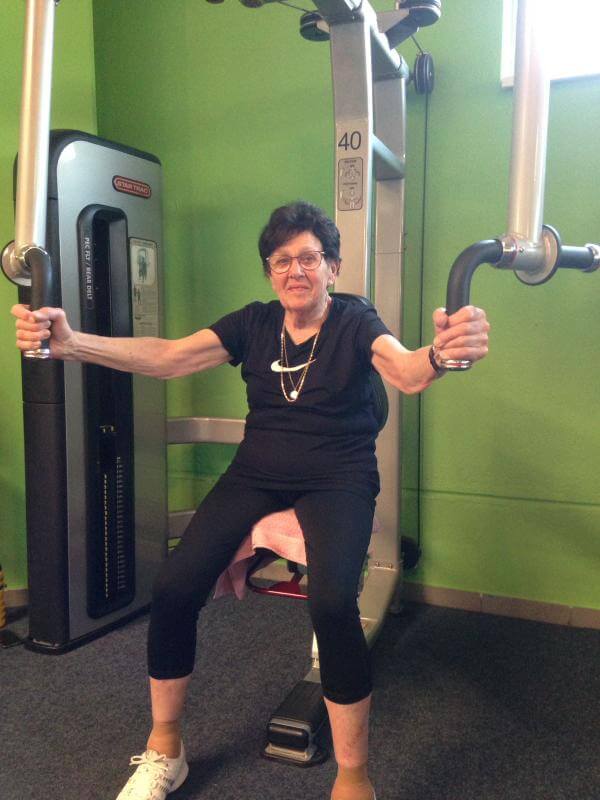 My mother, who is 87 years old, shows how it's done:
Throughout her life, always out of her comfort zone, trying new things and keeping her finger on the pulse. As a former successful businesswoman and entrepreneur, she was always doing, always running, always active. And this has stayed with her into old age:
Gym 3x a week, daily long walks, gymnastics at home when she can't go out because of bad weather. Skyping, WhatsAppen, sending voice and video messages on her smartphone … with children, grandchildren and soon also the growing great-grandchildren.
At the age of 81, after a stroke and a recovery that was initially much too slow for her liking, start with therapeutic riding and coaching support – with complete success.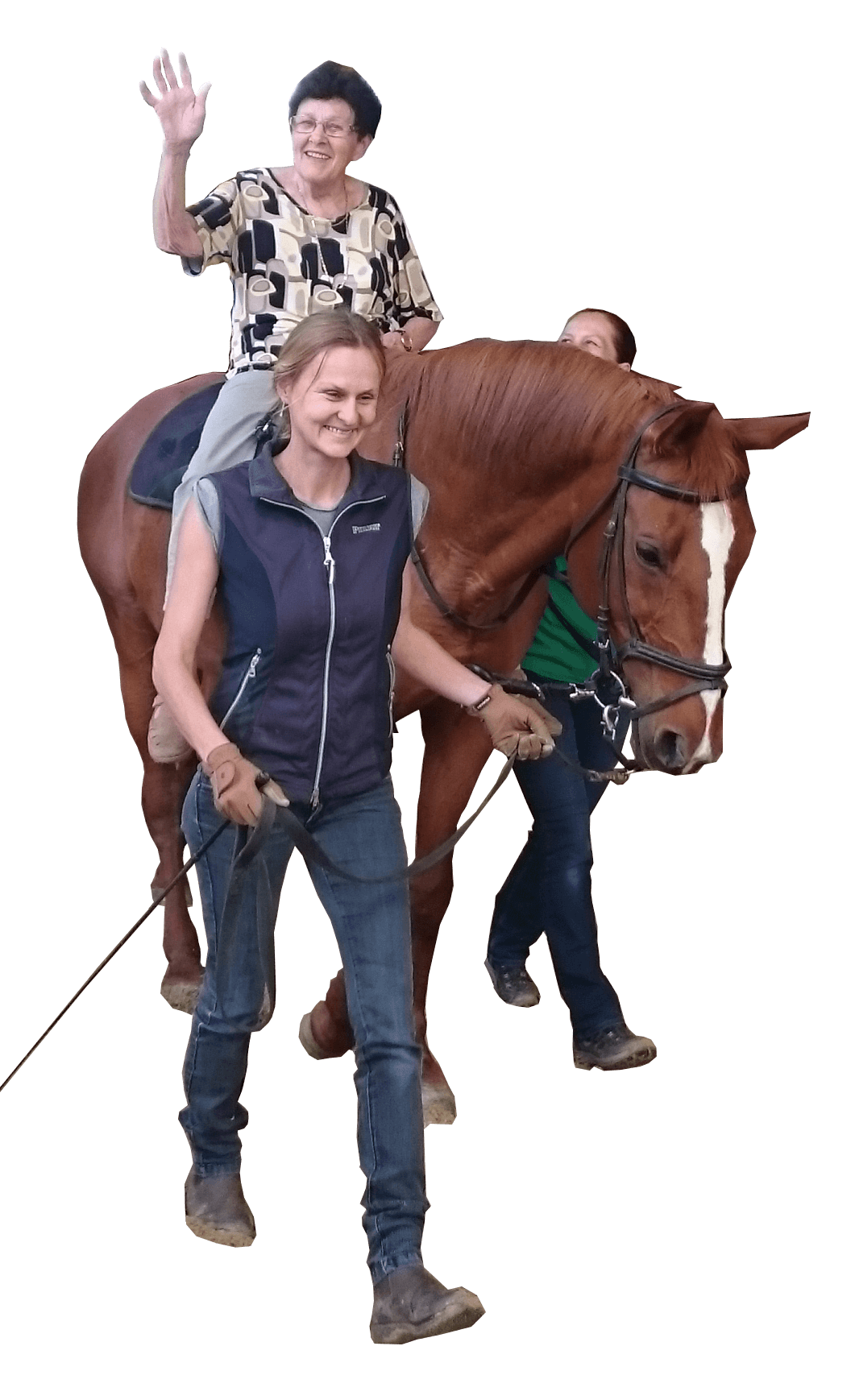 Which brings me with her story to what the whole thing has to do with the horses:
HORSES DO SOOO GOOD – to soul, mind and body, because they can strengthen, accompany, support, even heal us on all levels. Like my mom, who after 10 units of hippotherapy lost her pain in the hip, regained her mobility and after each coaching session to shape her further life path, with tears of gratitude in her eyes stroked over the soft nose and warm fur of the horse and did not even want to go home.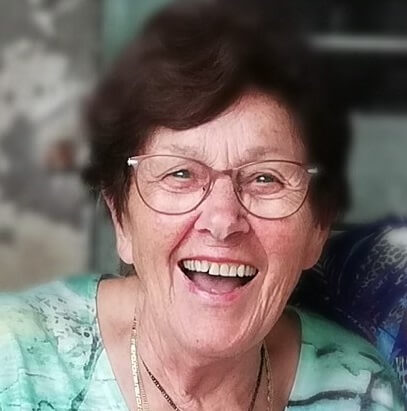 Do you want that for yourself too?
…to regain mental, physical and spiritual mobility and to shape your own life?
Then feel free to contact me NOW!